Address:
Galliance UK
Hilliard House Lester Way
Wallingford
Oxfordshire
OX 10 9TA
England
Sales Contact: Sales
Phone: +44 1491 833010
E-Mail: This email address is being protected from spambots. You need JavaScript enabled to view it.
Web: www.gastronomeprofessionnels.com
About Galliance UK Ltd
Galliance UK Ltd, the subsidiary of Galliance France, supplies the UK with French Poultry & Duck products, and has over 20 years' experience across Fresh & Frozen formats. Galliance France are owned by Terrena, the first polyvalent co-operative in France who are a diversified Food Group with a fully integrated supply chain from 'field to plate'.
Our mission is to offer a comprehensive range of high quality products, underpinned with the knowledge that animal welfare and traceability are core to our Business. The R&D Team is committed to a collaborative approach with our Customers, ensuring we deliver consistent bespoke and innovative solutions.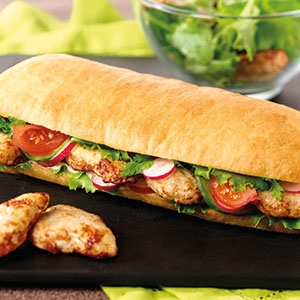 Our manufacturing sites are fully accredited, and produce an extensive range of Frozen and Fresh Convenient poultry products, ready to use, which will meet all the requirements (sandwiches, burgers, bagels, salads, etc).