Address:
Somerton Road
Ilchester
Somerset
BA22 8JL
Contact Name: Luke Barfoot
Phone: 07807 236 473
Fax: 01935 842801
E-mail: This email address is being protected from spambots. You need JavaScript enabled to view it.
Web: www.norseland.co.uk
About Norseland Ltd
Norseland Ltd is a leader in the speciality cheese sector bringing British and Norwegian cheese expertise and production together. Innovation is at our heart and we will help you move your business forward through a tailored offering to meet your needs. Tine SA, Norway's largest dairy company, bought the Ilchester cheese company and Norseland Ltd was born. Ilchester started with innovation, Beer Cheese being the foundation of the company where beer was added to cheese to prolong its life and Ilchester became the founding creator of blended cheese.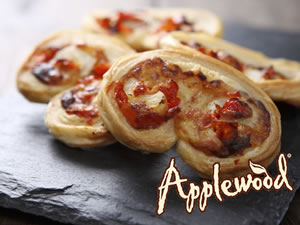 With leading UK brands such as Applewood® smoke flavoured cheddar, Norseland have brand names to attract customers to your products. As the UK's number one smoke flavoured cheese, Applewood® has a smoky flavour within a high quality and creamy farmhouse cheddar. Adding depth to traditional cooking, Applewood® enhances any recipe or sandwich meal.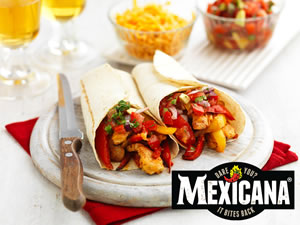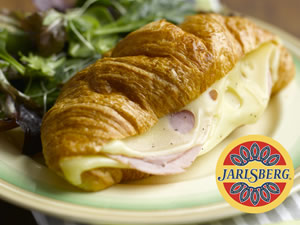 Mexicana® is the UK's best-selling spicy cheese and is perfect for the growing popularity of Mexican food. It's versatility stretches further than Mexican cuisine and Mexicana® spices up any complex meal or is fantastic in sandwiches, burgers and party food. Mexicana has a growing family, the spiciest commercially available cheese, Extra Hot Mexicana®, really adds a kick that appeals to the spicy food fan whilst Mexicana® Sweet Chilli adds a subtle sweet chilli touch to the range.
Adding a continental aspect, Jarlsberg® is a mild, sweet and nutty cheese made to a secret Norwegian recipe with only the very best milk. Versatility is its forté and is perfect for cooking due to its fantastic meltability. It's also perfect in salad, wraps and sandwiches and is the must have Continental cheese.
A diverse and versatile offering, Norseland can provide a cheese for every occasion from slices for burgers or sandwiches through to large blocks for convenient distribution and cutting, as well as wedges for cheeseboards and cooking. If smaller portions are needed, varied snacking sizes are also available to suit the snacking need.

The range doesn't stop there; contact us now to find out more about our formats, our other cheeses and to find out how we can move your business forward with the Innovative Cheese specialists.